Posted on 2009–08–11 at 09:59 UTC by Ian
Streetlight Manifesto have uploaded their second official music video to their YouTube account, and this time it's for "Would You Be Impressed?". The description with the video is definitely worth a read, and in case it "disappears" here it is in full:
This is Streetlight Manifesto's second music video, this time for "Would You Be Impressed?" from the record "Somewhere In The Between". It was animated by Jurjen Bosklopper

http://www.jurjenbosklopper.nl

The creation of this video was funded entirely by the band, after our label refused to help us make a second video for our record. Our record label forced YouTube to remove our last music video from our account by claiming that using our own recorded music was a "copyright violation". If this video disappears from our account, we just want everyone to understand why. If you dig our band, or any band for that matter, make sure your support goes straight to the band and not to the companies that often times reap the benefits of the band's success without actually ever helping the band. Thanks.
It it does disappear do not worry as the video will be preserved, both here and elsewhere.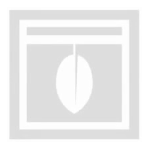 Also interesting to note is that the video starts off with four logos flashing up: The RISC Group logo, the Pentimento Music logo, an unknown logo and the classic Streetlight Manifesto streetlamp. Hopefully this purpose of this logo will not remain a mystery for too long, but knowing who we are dealing with it's more likely to be the opposite.